For better or worse, occasionally we will see a fighter change their approach to combat. The reasons why are varied, but most do so with the intention of either prolonging their careers or correcting what used to go wrong. It takes a lot of hard work and dedication to achieve such a thing and not all boxers are successful at boxing differently than they did before. Doing what comes naturally with oneself is often of most comfort. On the other hand, there are also ones that are!
This editorial is going to take a look at five boxers whose styles altered at some point during their careers, with some mixed results.
Muhammad Ali


Exile from boxing took a bit of a toll on "The Greatest" Muhammad Ali. Refusing to be drafted into the war against Vietnam in 1966, Ali's boxing licence was soon revoked and his world title was stripped. Even his passport was taken, so he wasn't able to fight on foreign soil. Boxing missed Ali between 1967 and 1970 when he was finally able to resume his career.
But those swift defensive reflexes and nimble footwork was almost absent when Ali returned to the ring. He began to take more blows and relied on rolling under and away from punches while using a higher guard. Counter punches became weapons that he would also use more often to devastating effect.
The pre-exile years version of Muhammad Ali was long gone. But it was replaced by a more refined and smarter boxer who also proved he could dig deep when he had to which gained the affection of the public.
Wladimir Klitschko


When Ukrainian Wladimir Klitschko suffered knockout losses to the likes of Corrie Sanders and Lamon Brewster in the early 2000's, the general consensus was that his career was basically over at the top level.
However, a change of training team and hooking up with one of the best defensive trainers in Emmanuel Steward resulted in a rebirth that saw Wladimir Klitschko not only win the world championship but dominate the heavyweight division for ten years!
The pre-Steward Klitschko took more chances, was more eager for the knockout but also more clumsy. The Steward version was taught to use the jab effectively, break down his opponents gradually with the right hand and clinch whenever he was hurt.
The flipside is that his new style did not make Wladimir the most appealing to watch work. But the improvements and adjustments were certainly worth it in terms of career longevity.
Lennox Lewis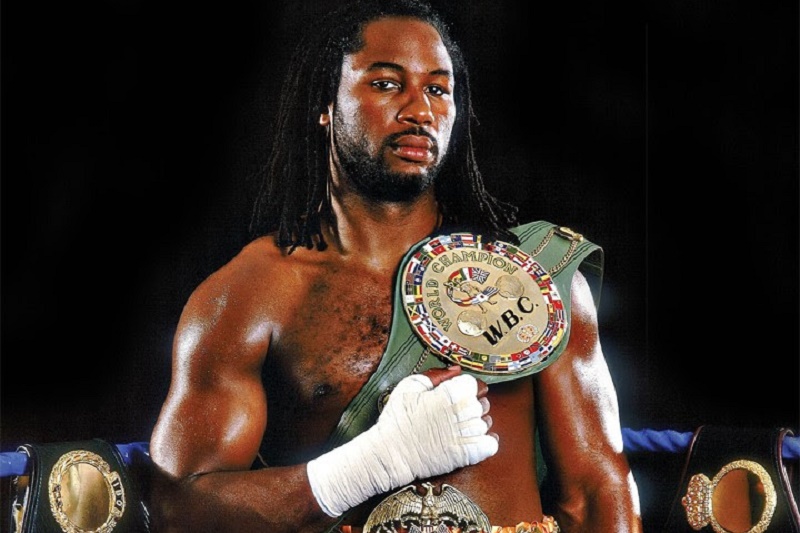 Like Wladimir Klitschko, Lennox Lewis also had to endure a harsh lesson in being humbled when he was defeated by Oliver McCall in 2 rounds in 1994. And like the Ukrainian, he also soon sought the services of Emmanuel Steward.
What we then saw was almost a replica of how Wladimir fought. There were some exceptions, such as in Lewis's fights with Andrew Golota and Shannon Briggs when the Englishman felt that he had to end things swiftly. But for the most part he fought laboriously, opting to wait for the reward while lowering any risks as much as possible.
Floyd Mayweather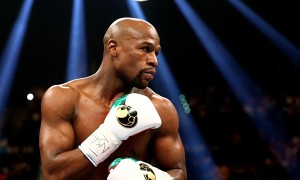 Floyd Mayweather was a knockout force at super-featherweight during the late 1990's and early 2000's. But as he went up weight it was clear that the man then known as "Pretty Boy" thought that it was a good idea to take a more reserved approach, especially when he hit 140lb and above.
Mayweather was often accused of being "boring" and unnecessarily making his fights reminiscent of sparring matches, only longer and more drawn out. But one could argue that it also gave us a chance to see the nuances and intricacies of his fighting style more clearly as Floyd became more of a defensive fighter than an offensive one.
Anthony Joshua


The Olympic gold medallist Anthony Joshua was likened to Frank Bruno with his big abs and walk forward and destroy style. But that would only get him so far when he was stopped by Andy Ruiz in New York in 7 rounds.
Joshua underwent a radical change for the December, 2019 rematch with the Mexican American. Not only did he alter the way he fought. The Watford born boxer would also strip his body of a fair amount of muscle in order to improve in the areas of speed and agility. Seeking the services of Wladimir Klitschko, a former opponent of Joshua's, the then former champion had clearly been listening to him as he seeked to get his world titles back in Saudi Arabia.
Gone was the old Anthony Joshua, replaced by somebody who now sought a more clinical approach with his fists. The knockout was no longer a priority and Ruiz had no answer for the solid jab, big right hands and lightness of Anthony's mobility.
That new way of fighting continued in Joshua's latest contest with mandatory IBF challenger Kubrat Pulev, who he despatched in 9 rounds.